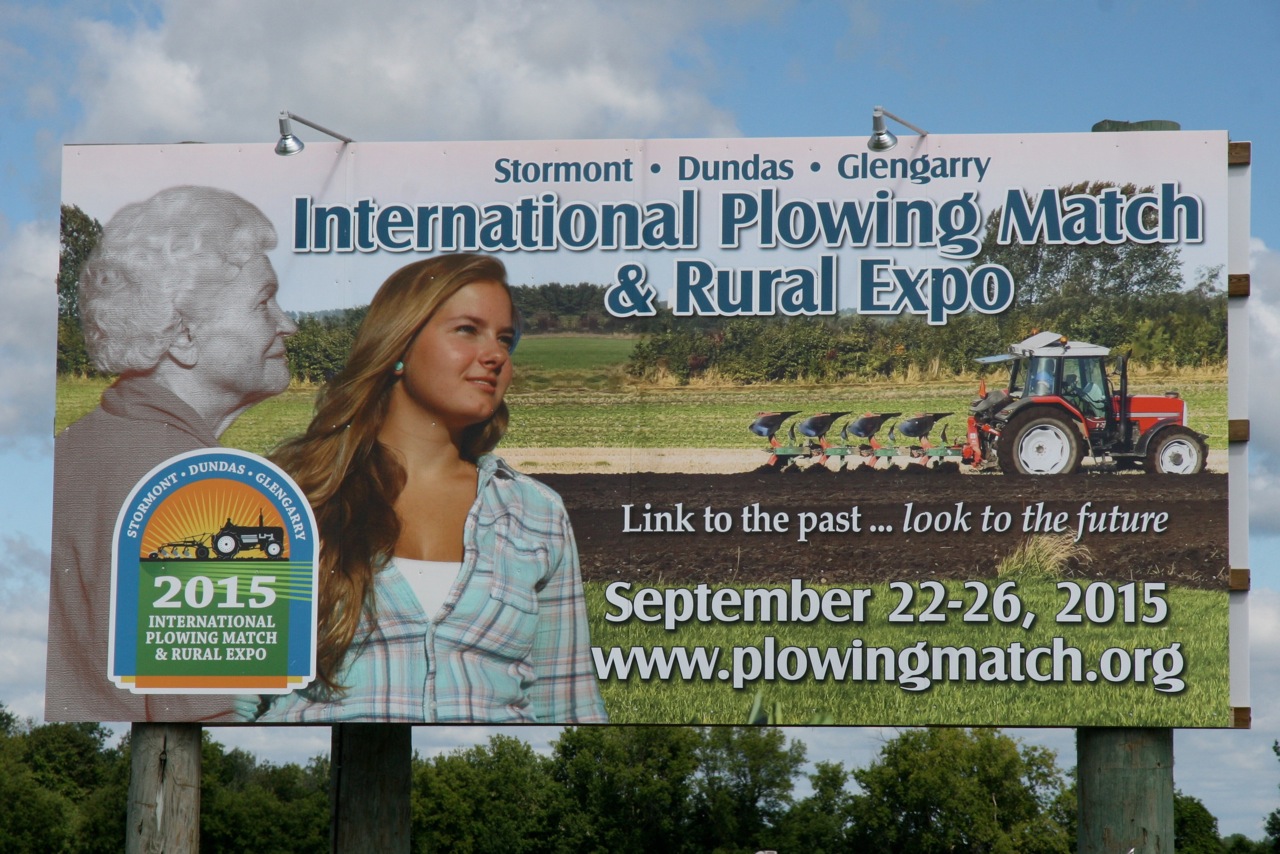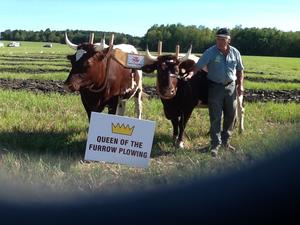 Fergie hoping to be named Queen of the Furrow!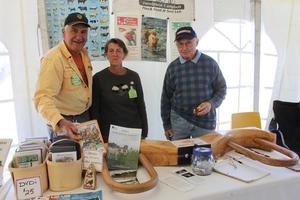 Elwood Quinn, Pam Heath and Robert Lynch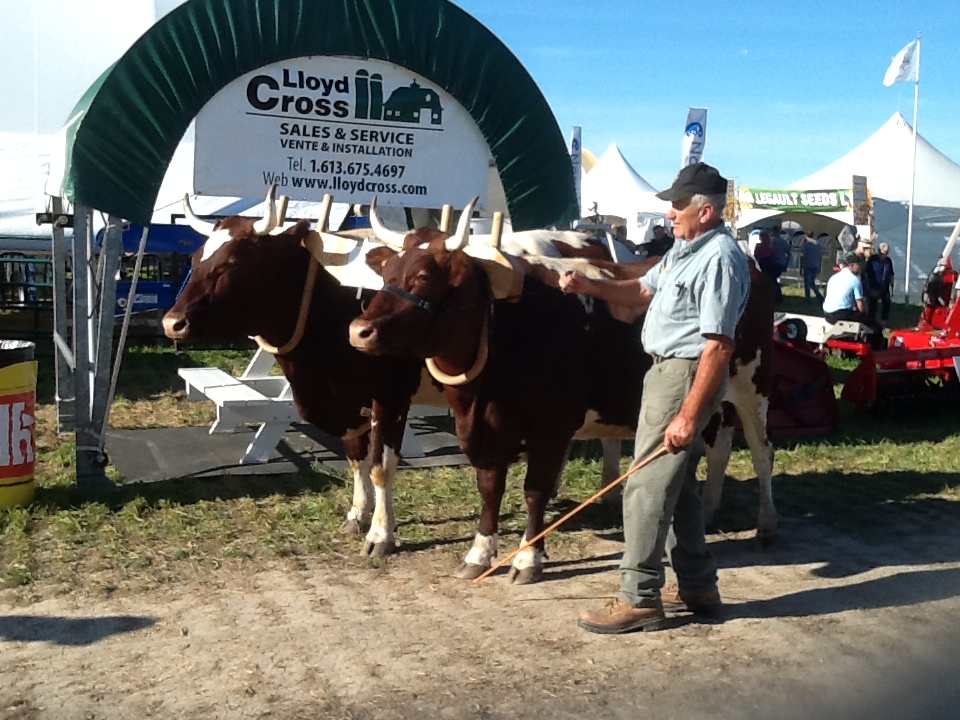 Thanks to Lloyd Cross of L'Orignal, ON.for the loan of gates for the RBC display at the IPM.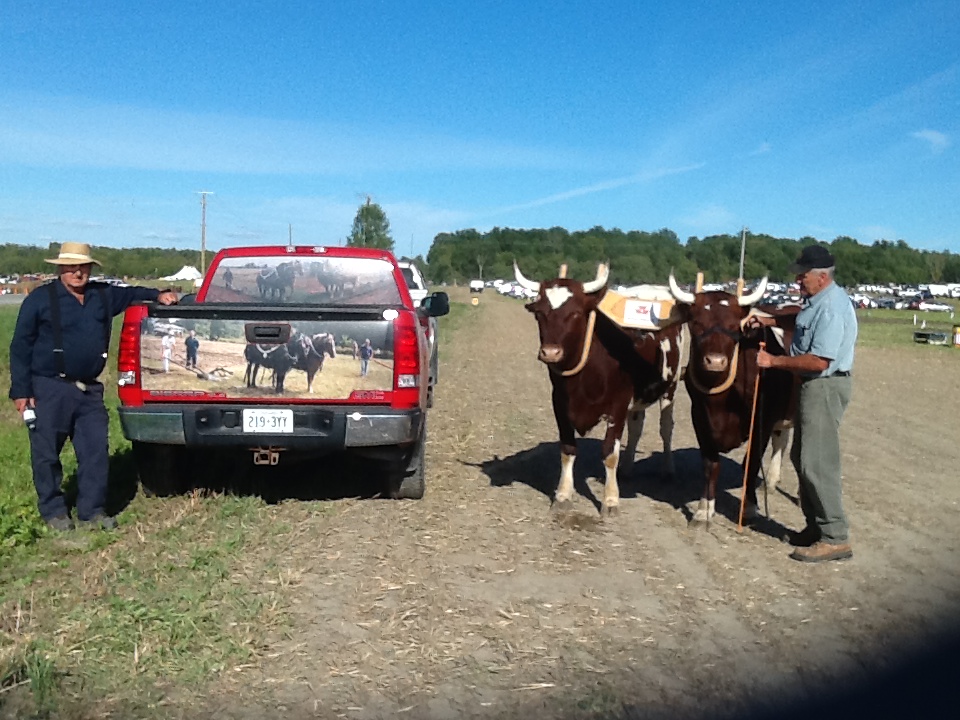 Pierre Racine/M&F with pretty neat pick up truck.  Also thanks to Tim Campbell of Gallagher Fencing for the gift of the orange electric fence 'stick' which served as a wonderful 'goad' with which to guide the oxen with.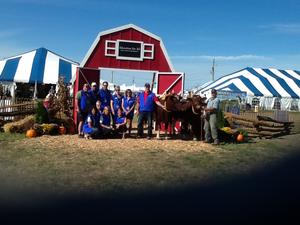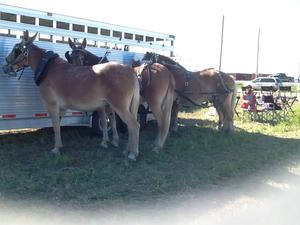 R.Team of Belgians with Team of Belgian Mules



L.Volunteer Staff of Hydro One Education Centre with Massey & Fergie.