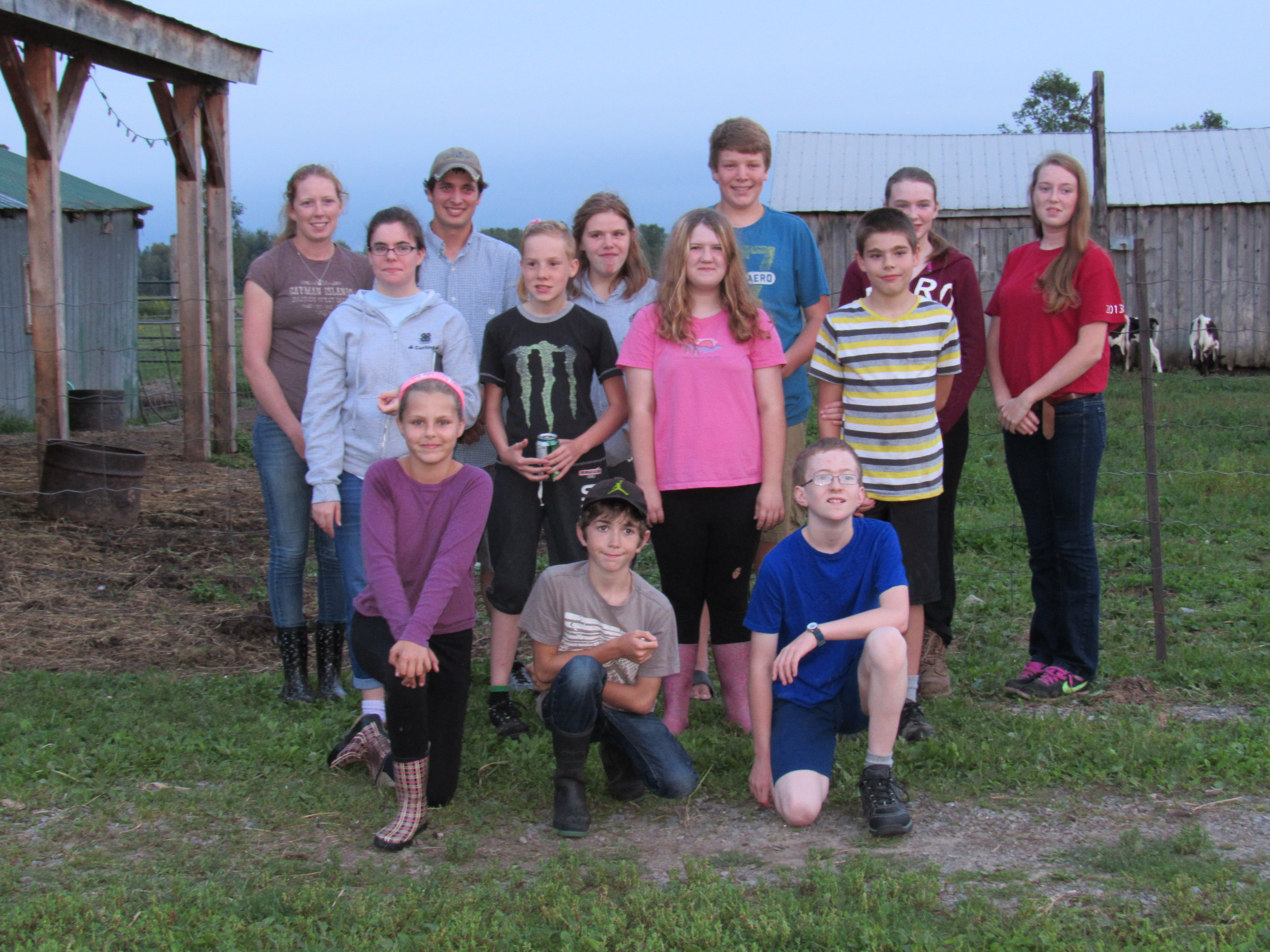 4-H Farm Tour Club visit Fineline Farm
by Leah Allen 4-H Farm Tour Club member
The 4-H Farm Tour Club had fun visiting Glenn McCraig and Lauren Mulrenin's farm. We loved seeing their Lineback cattle, Tamworth-Berkshire pigs, Poitou donkeys, Blue slate Turkeys, Saxony Ducks, Welsummer chickens, Sebestopol Geese and goats. These animals are all rare breeds of Canada. Glenn and Lauren work very hard to reproduce these breeds. We learned a lot of facts about all of them such as at one point these breeds were very popular but then people started to lose interest and now they are very rare. We also learned
that Lineback cattle can be used for meat and milk. Another cool fact is that they are trying to crossbreed their Tamworth and Berkshire to a rare breed of pig. Special thanks to Ruth freeman for the Rare Breeds Canada magazines. They were filled with lots of information. Anyone interested in rare breeds, I recommend a trip to
their farm. It was awesome!